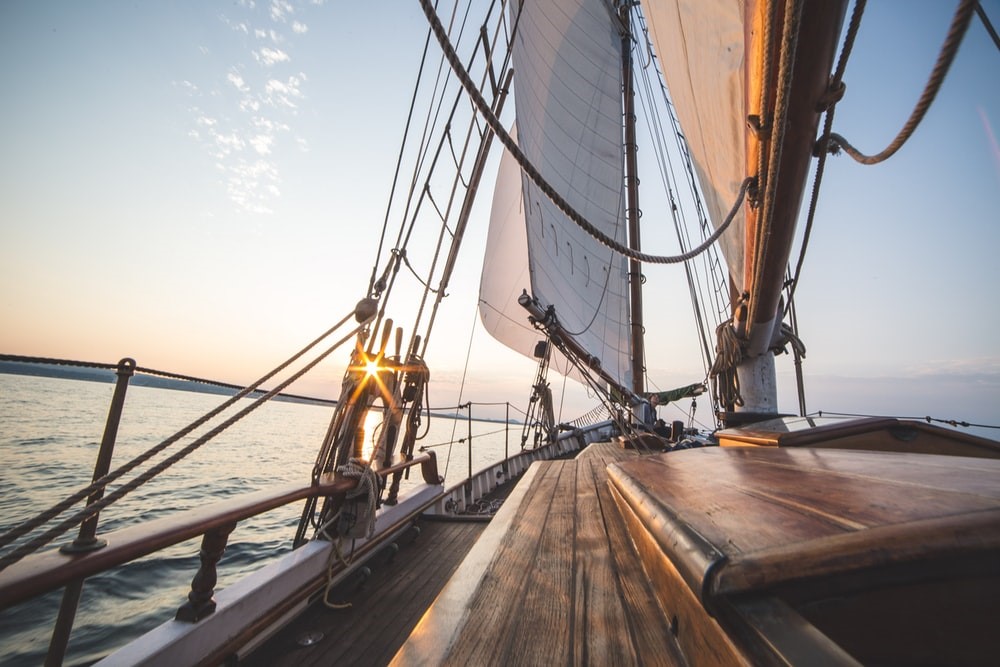 Buying a boat is a big and exciting commitment to make. You are investing in something that is going to bring you pleasure and joy for many years to come.
It pays to take the time to consider the type of boat you want to purchase, and then ensure that the boat you're buying will provide the kind of enjoyment you're after.
This might involve making sure that you have the necessary horsepower to zip around the lake wakeboarding. Or it might mean making sure that you have enough berths to sleep your family on weekend adventures.
At Buddii, we're committed to ensuring that the boat you buy brings you years of joy. And that means helping you find a loan that is going to be a help and not a hinderance.
While these are the more pragmatic concerns, we want to get down to something a little more light-hearted; and that is to find out what your favourite boat type says about you.
Let us help you find out how much you can afford to pay and find your finance for your new or second hand boat.
Yacht
You're a fan of the finer things in life, and you are not afraid to show off what you have got. You're a perfectionist, and you don't mind working hard to achieve a great result.
When making a purchasing decision, you're likely to consult friends you trust and to shop around to make sure you get the best possible deal.
Oh, and you're not afraid of negotiation. In fact, you pride yourself on your ability to get a great rate on practically anything.
Tinny
If the humble tinny is your craft of choice, you can be assured that you are a down to earth person who doesn't mind a bit of hard work. You're someone who lives for your weekends and who is happy to get up early to catch the best tides.
You're family-oriented and have plenty of mates who know that they can count on you for anything.
You're also a pretty capable sort, and you can fix your own car or bicycle. You even know CPR. You're a pretty handy person, actually.
Catamaran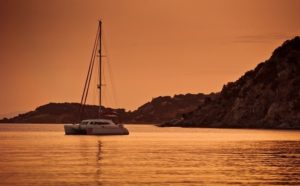 When it comes to catamaran lovers, you are people who like to take things slow. You love kicking back and relaxing as you watch the world go by.
You're a bit of an adventure junkie, and on the weekends you can probably be found out on the boat exploring a cove with your snorkel, or even getting involved in a bit of deep water solo rock climbing!
You're not afraid of much, and nothing gives you more joy than catching a big fresh fish for dinner before filleting it and cooking it up on the barbecue for dinner as the sun sets behind you.
The catamaran lover is definitely built for the open seas, and you can think of nothing more appealing than setting off for a far-flung destination.
Row Boat
The humble rowboat owner is quite content with their lot and is happy to just enjoy the world exactly as it is. You are likely to have a house near a lake, and a small fishing rod to go out for the afternoon's catch.
Rowboat owners are often retired and seeking a more subdued pace of life. You won't find them lusting after a powerboat; the gentle swish of oars in their locks is enough for them.
Fishing Boat
Love a fishing boat? You're a go-getting type who lives for the thrill of the chase. You are a keen fisher (obviously), and you love getting out on the open ocean with some good friends, a couple of beers, and kicking back with the fish finder nearby.
You're likely to have a great pair of polarised sunglasses and a permanent flush of sunburn about you, but you figure that's just the price you pay for securing the best fish you can get without setting foot near a market.
Houseboat
Ah yes, we know you like the finer things in life. Fine food, fine company, fine wine, and fine views. And if you don't like the views, it's just fine to cast off and go in search of a new berth to call home.
Such is the pleasure of being a houseboat owner. You're someone who enjoys seeking new experiences from the comfort of home, and with your houseboat, you really can have the best of both worlds.
A houseboat lover also loves to entertain and will often have friends over to enjoy an aperitif on the deck as the warm afternoon breeze heralds the start of sunset. Gee life's tough, isn't it.
Got A Special Boat In Mind?
Let us help you find the right boat loan for you so you can hit the water as soon as possible with the boat you've always wanted. With Buddii, buying your dream boat will be easier than ever.