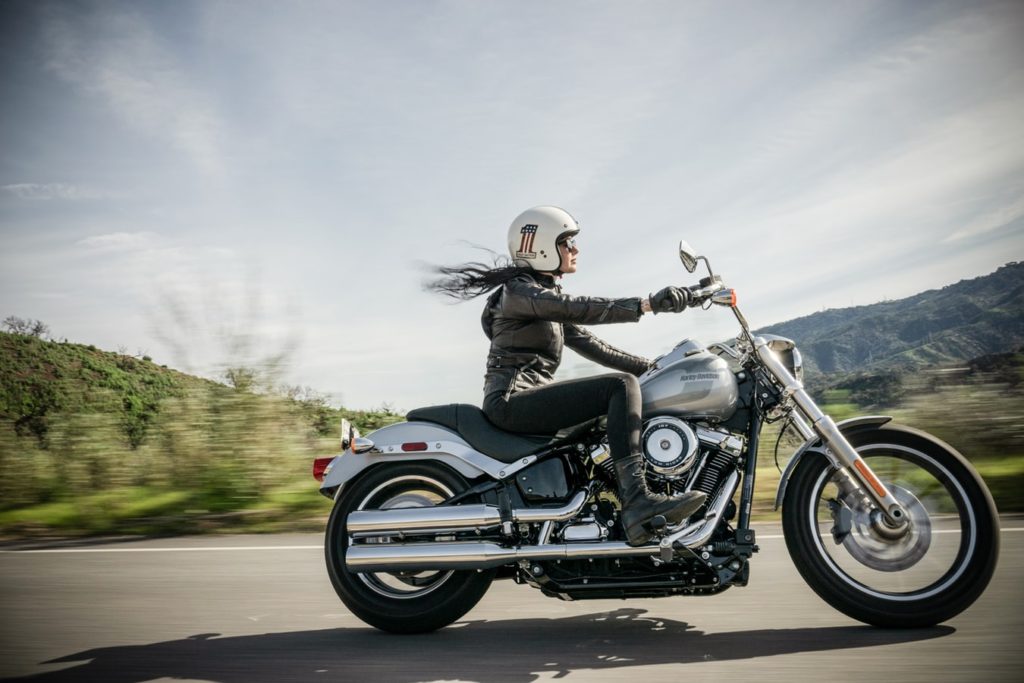 Buying a motorbike? You are no doubt spending a lot of time looking at classified ads and bike seller websites in the hopes of finding your dream purchase. You might even have narrowed down your choice to the brand or style of bike you are looking to purchase.
But before you go ahead and hand over the money for your bike, you want to make sure you are getting the right bike at the right price. At Buddii, we are committed to helping you create a positive financial future.
That means that aside from finding the best deal for your motorbike loan, we also want to provide you with tips and advice to make a great purchase.
Read on to find out more about the ultimate motorbike buyer's guide, and then contact us for a great motorbike loan when you're ready to make your move. 
Make Sure You Are Buying A Bike That Can Rightfully Be Sold
Most people are good sellers. But other people can be not so genuine and try to sell a bike that is stolen or otherwise not theirs to sell. If this happens and you go to register it, you may find out that the bike's title cannot be transferred.
You will be out in the cold, with no bike and no money.
It is easy to do a check on the ownership of a bike using the PPSR. This tool shows you whether there is finance owing on the motorbike and if there's anyone else who might have a security interest over the bike.
Get The Service History
You need to make sure you check the service history of the bike you are looking to buy so you can establish what kind of care it has had. A logbook with stamps from a mechanic or dealer is the best and only way to verify a service history.
You might like to contact the mechanic and ask them if there have been any large crashes or big service jobs. If the person you are buying the bike from has been looking after it themselves, then you may want to get an inspection by a mechanic.
When negotiating with the seller, make sure you take the cost of this inspection into account and ask the seller to adjust the price to reflect this expense.
Inspect Your Bike For Crash Damage
Take a look at your bike and inspect it carefully for crash damage. You want to look at bold heads, levers, indicators, and anything else that sticks out of the bike. This can show evidence of scratches, scrapes and bumps.
It might be helpful again to get the bike professionally inspected to get an expert eye over your prospective purchase. You also need to be able to walk away if the bike has too many scratches and bumps to be viable for purchase.
Listen To The Engine
Ask the person selling the bike not to start the bike until you get there. It is important to hear the bike start from cold so that you can listen for things like oil circulation and see smoke from the exhaust.
If you are buying a four-stroke engine bike, black smoke from the exhaust means unburnt fuel. Blue smoke means that you walk away immediately, unless you're happy to replace valve oil stem seals and piston rings. If you are willing to replace this, be sure to take an appropriate amount off the final price!
You want to check the throttle response and how the carburettor functions by opening the throttle fully. There shouldn't be any hesitation, and the same for when the throttle is released.
When checking the gearbox, go through each gear and listen for the noises it makes when moving through the gears. Every gear should engage without crunching or jolting. You also need to check that the gear lever returns to its starting position.Also, when you're in top gear, try to move the bike forward. You should be able to move – slowly – but there should not be a slip in the movement. Your clutch needs to be smooth and light as well.
Check The Master Key
If you are buying a newer bike, you want to ensure that you get the master key when you purchase the bike. This master key has a chip embedded in the ignition key's head and works as an immobiliser when starting the bike.
If you do not get the master key, you may be up for a new ignition which can run into the thousands.
Check The Wear And Tear
If you are looking to buy a second-hand bike with some wear and tear, make sure you factor in the price of replacing any items that need it.
This can run the cost of your bike purchase up, and it is important to factor this in.
Your seller should be open to this kind of negotiation.
Head Out For A Test Ride
Once you are satisfied that the bike is the right one for you, take it for a test ride. It is important for the owner to identify any conditions of your test ride.
Generally, it's a you-break-it-you-bought-it kind of arrangement, but it is helpful to identify what your obligations are in case you do crash.
Of course, try not to. You want to test the limits of the bike and ensure that corners and riding are all up to scratch.
Make The Payment
Once you are happy, you can get to the point of negotiation. You will know whether the bike is as advertised, and you can spend some time in negotiation.
It is helpful to have motorbike finance arranged ahead of time so you can make the purchase straight away if the bike is for you.
You might like to work out how much you can afford to borrow for your motorbike loan purchase and factor this into your hunting.
Got any questions? Call 1300 283 344 or contact us to find out more.