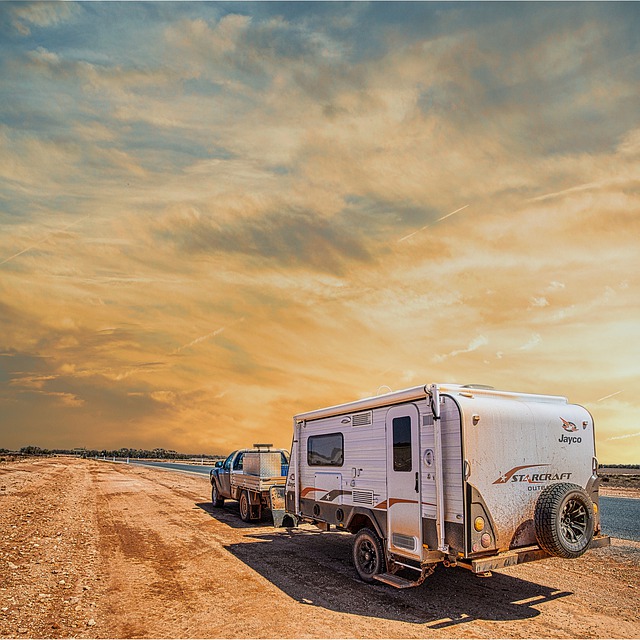 As many locals know, there's only one way to fully appreciate Australia's expansive, beautiful landscapes: by going on an epic road trip.
But if you still haven't decided where to hit the road, don't worry – we'll help you out!
We've listed five amazing caravanning holidays around Australia that will let you experience many of the country's best attractions up close.
Pacific Coast Drive
If you want to experience Australia's classic coastal beauty, there's nothing better than this popular 900-kilometre drive from Sydney to Brisbane.
Trust us – all the quaint seaside towns, grand national parks, and lush hinterlands along your trip will make your caravanning holiday truly memorable. While you're there, don't forget to make a quick detour to the Hunter Valley Region, home to fantastic chocolate, olives and cheese producers.
Tip: Give at least five days to complete this trip, so you'll have enough time for stopovers and shopping.
Perth to Ningaloo
This 1,200-kilometre drive from Perth to Ningaloo in the west coast offers some of Australia's finest natural attractions.
Spend a morning taking snapshots of the Pinnacles Desert; swim with dolphins and manta rays at Shark Bay; see the dramatic gorges of Kalbarri National Park at sunset. If you're itching to see Australian nature at its best, this is the road trip for you.
Tip: Schedule your road trip between June and September, when the landscape will be filled with picture-perfect wildflowers.
Savannah Way
The Savannah Way is the ultimate east to west caravanning holiday in Australia, taking you from Cairns in northern Queensland all the way to Broome in Western Australia (or vice versa).
Highlights of this 3,700-kilometre drive include five World Heritage spots and fifteen national parks.
And don't miss a stop at the Boodjamulla National Park, where you'll find ancient fossils and majestic gorges.
Along the way, you'll see grassy plains, rainforests, cattle stations, waterfalls, turquoise oceans, ancient rock art, and more. What more would you expect from Australia's best coast-to-coast trip!
Tip: Keep in mind that you'll be driving through the outback, so pack accordingly and be prepared for emergencies. We recommend bringing a long-range radio with you throughout your drive because mobile phone reception can be unreliable in certain regions.
Grand Pacific Drive
The Grand Pacific Drive may not be as long as the other drives on this list, but it certainly holds its own when it comes to amazing sights and sounds.
This 140-kilometre scenic drive will take you over the world-famous Sea Cliff Bridge and across rainforests and the coastal towns of Wollongong, Shellharbour and Shoalhaven.
Thanks to its breathtaking sceneries along beautiful beaches and stunning cliff faces, this is easily one of the most popular caravanning routes in the country.
Tip: Before driving to Shoalhaven, stop at the famous Kiama blowhole and spend some time at idyllic Kiama Surf Beach.
Nullarbor
The legendary Nullarbor drive is a 1,256-kilometre drive from the goldfields in Western Australia to the Eyre Peninsula in South Australia. Nullarbor is home to a variety of records, including Australia's longest stretch of straight road (the Eyre Highway in Nullarbor Plain), the longest straight section of railway in the world, the largest piece of limestone in the world, and the world's longest golf course (the Nullarbor Links).
Make sure you stop by the ruins of the Old Telegraph Station in Eucla, where you'll see its remains being overtaken by shifting sand dunes.
Tip: Despite having sealed roads, the Nullarbor region is quite remote. Before you start your trip, make sure you have a full tank of gas (and more), plenty of drinking water, and all the necessary supplies for a long drive in the outback.
Getting a Caravan for Your Trip?
If you're planning to buy a caravan for your epic road trip, we can help you find the best caravan loan for your needs and budget. Learn more about our caravan loans and find out how we can make your ultimate caravanning holiday a reality.