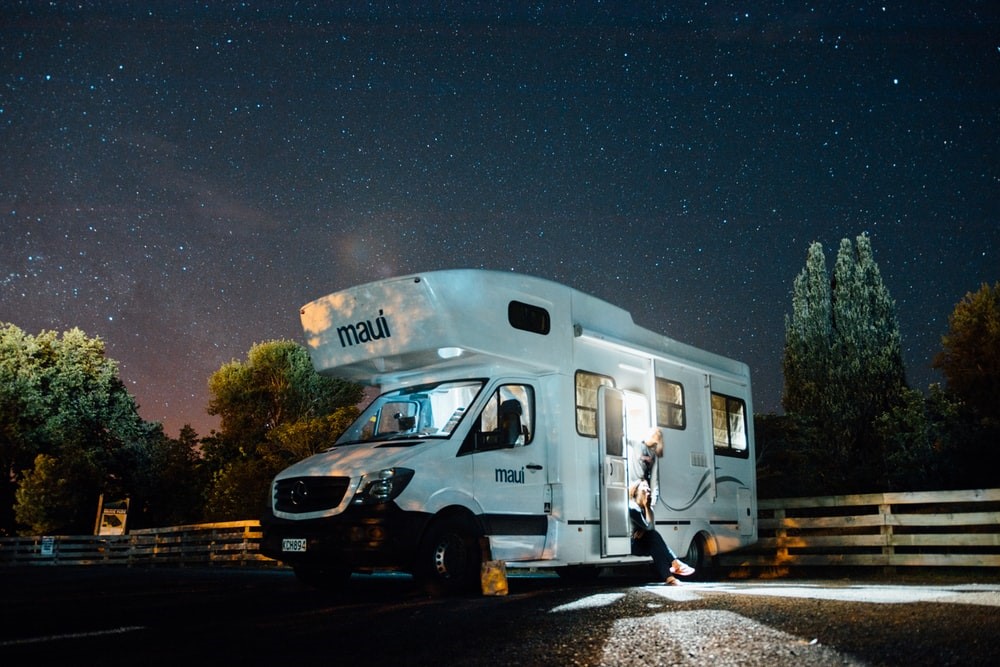 Looking to invest in a caravan, camper trailer, or camper van to make the most of the Aussie outback? FYI: We're going to be referencing each style of camper in this article but for ease of reference we'll just use the catchall – caravan!
A caravan is a comfortable and accessible way to explore our great country in style. Whether you have just started looking or if you're well on your way in the caravan buying research process, you will know that there are a huge amount of options and styles available to you.
To help you out in the purchasing process, we have compiled a list of some questions that you simply must be asking of yourself when it comes to buying a new or used caravan.
At Buddii, we are in the business of making the loans you need simple to get. When it comes to caravan loans, it pays to work with a broker who understands the industry. That's Buddii.
We are your first choice in finding great caravan loans, so read on and then get in touch when you're ready to buy!
What Do You Intend To Do With Your Caravan?  
While you might have some immediate plans for your caravan, like a trip or a series of holidays, it can be helpful to think about the future as well as today. Whether you're looking for a caravan for a dream trip around Australia, or if you are hoping for some years of fun family holidays, the purpose of your caravan will dictate a lot of the size and layout of your van.
You will also need to think about the suspension you need if you are thinking about heading off road and exploring the back of beyond! It's better to buy for the future because it saves you from having to upgrade sooner than you expected to.
What Capacity For Towing Do You Have?
You will need to check the total towing capacity of your current vehicle because this is going to dictate the size of your van.
You must ensure that your vehicle has the capacity to haul your van, and if you find that your car is not up to scratch, you either need to adjust your van plans or purchase a vehicle that can tow what you want.
What Size Van Do You Need/Want?
Once you have identified the towing capacity of your van, you will be able to choose a van size for all your camping needs. If you need complete independence and are looking for size, then a long wheelbase caravan with a separate bedroom, shower and toilet will be right up your alley.
But if you are looking for a lighter option that's easier to tow, then a short wheelbase caravan might be just what you need.
There are some trade-offs which you need to make, namely the amount of size that you have to play with. But you will have the experience of easier towing. It just depends on what kinds of concessions you are willing to make.
Do You Want a Pop Top Or a Hard Top?
Along with the size, consider the style of caravan you are looking at buying. Many caravans come in the hardtop style, where it comes as is, while many others are pop-tops which extend upwards. If you're living in a cooler area, the hard top is a great choice because it retains heat better.
But if you are in warmer areas a pop top offers great ventilation and can be cooler. Pop tops do take some setting up as well. The ultimate choice will come down to your budget and what you want overall.
Do You Want To Buy a New or Used Caravan?
New caravans come with new suspension – one of the biggest bugbears of the used caravan buyer – but they do come with a higher cost. When you buy new, you can tailor-make your caravan to suit your exacting requirements, but buying used means you get a ready-to-go solution at a reduced cost.
It pays to do your research and find a quality used camper if that is what your budget dictates, and you can find a great caravan loan with Buddii to support the purchase of a used caravan.
Our Thoughts
As with practically anything else, you get what you pay for with the caravan industry. If you are willing to invest a little more, you will find that you get a caravan which ticks all your boxes. But if you're willing to compromise on some features, you will save money.
Caravan shows are a great place to secure great discounts, and as with anything, don't be afraid to haggle and bargain. You can find a great rate on a used caravan through a trusted dealer so long as you are willing to be thorough in your search.
When you are ready to buy, be sure to contact Buddii for great deals at a great rate on your caravan loans.